West Lancs RFC V the Southport "Shipwrecks"
It has been almost a year since the debut game of the West Lancashire Freemasons RFC and the rematch played in May. Sadly, both games resulted in losses to the Leicestershire and Rutland Light Blues RFC.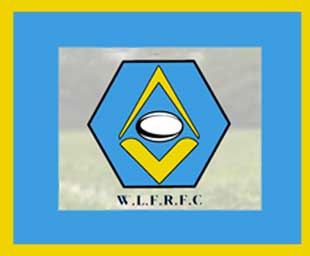 In order to get some much needed practice the club are trying arrange matches with local vets and casual sides. Hopefully this will aide both the club in terms of experience but also showcase the unique qualities of Freemasonry to the wider community of West Lancashire.
The West Lancashire Freemasons RFC are pleased to announce their first local vets/casuals game against the Southport "Shipwrecks" RFC on Friday 7 February at 19:00. All are welcome to come and join the team for an evening of rugby and well-mannered frivolity!
The game is going to take place at the Southport RFC ground; Waterloo Road, Hillside, Southport, Merseyside. PR8 4QW
In preparation for the game against Southport and an upcoming Masonic fixture, the club are hoping to recruit more players. They have a training session coming up on Sunday 19 January at Moor Park, Preston, PR1 6RU. The session will commence at 13:30 and last about an hour and a half. Even if you're not interested in playing but just fancy burning a few calories you'll find the brethren welcoming, the passes terrible, and laughs all round.
If you're interested you can email; WestLancsRFC@hotmail.com or secretary@WLFRFC.org.uk
Please follow the club Facebook page where you can sign up to our mailing list;
https://www.facebook.com/WestLancsFreemasonsRFC/
You can also find the club on Twitter;
https://twitter.com/WestLancsRFC